Your CV and Professional Image on Social Media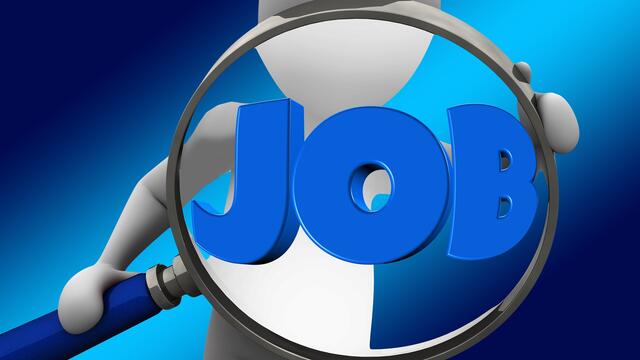 WUT Careers Service (Biuro Karier PW) has the pleasure to invite you to an online Career Projector workshop Your CV and Professional Image on Social Media.
Are your CV and professional profile attractive for potential employers?

Would you like to catch a glimpse of the hiring process from a recruiter's perspective? 

Do you want to increase your visibility on social media? 
Our workshop will help you understand how to improve your professional image and enhance your application documents. WUT Careers Service experts with an HR background will share their knowledge and answer your questions. An opportunity of follow-up individual consultations will be available.
IMPORTANT:
This is an online webinar. Your involvement is important. There will be an opportunity to obtain advice on your CV or LinkedIn profile during the workshop. If you are interested, have an electronic version of your CV ready to be shared during the event.
When? Wednesday, 10 November, 14:15 – 15:45
Where?  MS Teams, we will send you a link around an hour before the event
Who? ONLY WUT students of the 4 final semesters of 1st or 2nd cycle studies taking part in the Career Projector (click here to join).
Presenters:
Agnieszka Skowrońska – WUT Careers Service advisor, a psychologist specialising in supporting professional and personal development.
She has been working with engineers for over a decade – formerly as a recruiter, and currently in the role of a career planning and development advisor.
She provides guidance based on psychological tests, and advice on topics related to job applications, functioning on the job market, as well as interview preparation.
In her work she applies coaching methodology along with elements of Rational Behaviour Therapy.
Agnieszka Lasoń-Kurzela is a trainer, people management specialist, recruiter and event organiser.
She graduated from the English Studies Department at University of Warsaw, and completed postgraduate studies in Management at the Warsaw School of Economics, as well as in Psychology of People Management at the University of Warsaw.
Before joining the Alumni Section of the WUT Careers Service she supported managers and specialist in their professional development. She cooperated with big corporations and small companies, such as Skanska, Jones Lang LaSalle, CBRE, Tetris, Gaspol, Pilkington, Foodie, Jeronimo Martins, PZ Cussons, Philip Morris, TVN, Allianz, The Royal Bank of Scotland, Pioneer, ACT Advanced Corporate Training and others.
Interested? To book your place, please log in to our Career Center platform.
THE NUMBER OF PLACES IS LIMITED  
If you have registered for the workshop, but will not be able to attend, please let us know (by email or via the Career Center platform) to give others the opportunity to take part.